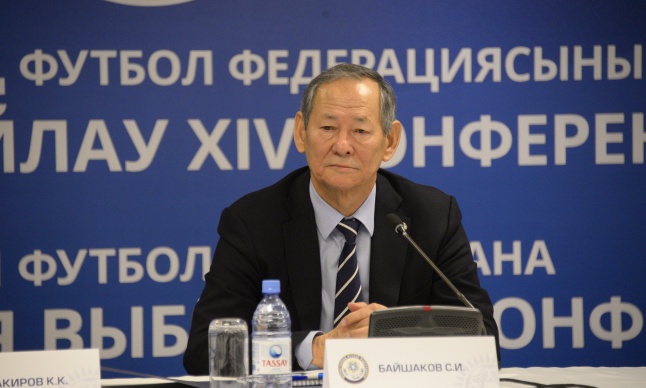 Photo: kapital.kz
The president of the Kazakhstan Football Federation Seilda Baishakov resigned, reports the federation's website.
However, it will be considered at the next extraordinary election conference, which held in Astana on February 10, 2018. Also, the powers of the first vice-president and general secretary of the organization, Kanysh Aubakirov, resigned the post for family reasons.
Seilda Baishakov was elected president of the Football Federation of Kazakhstan in November 2016. He was elected president of the FFK until November 28, 2020. As a football player, he played in the FC 'Kairat' and the national team of the USSR. He has the title of Master of Sports of the USSR, Honored Coach of the Republic of Kazakhstan.
In recent years, the Kazakhstan Football Federation and its officials have repeatedly become the heroes of scandals.
Recall, the Kazakh team occupies the 137th place, below the teams of Swaziland, Liberia and Sudan, in the current FIFA rankings.