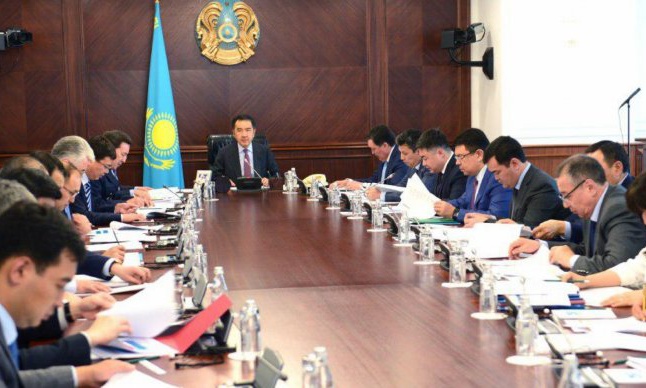 The meeting of the government was held in the Kazakh language, reports Tengrinews.kz.
In contrast to the meetings held earlier, the ministers voice their reports, did not divide the speech into Russian and Kazakh. However, today the trend was set by Prime Minister Bakytzhan Sagintayev, welcoming and giving the floor to ministers in the state language.
After him, the Minister for Investment and Development, Zhenis Kasymbek, spoke, then the head of the Ministry of Energy Kanat Bozumbayev read out the report. Akim of the provinces made speeches at the government meeting on the intercom.
They also read out their reports in the state language. Mayor of the Akmola region, Malik Murzalin, became an exception, he started his speech in the Kazakh language, like everyone else, but in the middle of the speech, he switched to Russian.
The Minister of Education and Science Yerlan Sagadiyev voiced part of his report in Russian. It concerned the request to the Prime Minister to entrust the provision of rural schools with computers and Internet access.
Recall, yesterday, Kazakh President Nursultan Nazarbayev said that the activities of Parliament and government should be carried out in the state language, at a meeting with the Minister of Information and Communications Dauren Abaev.