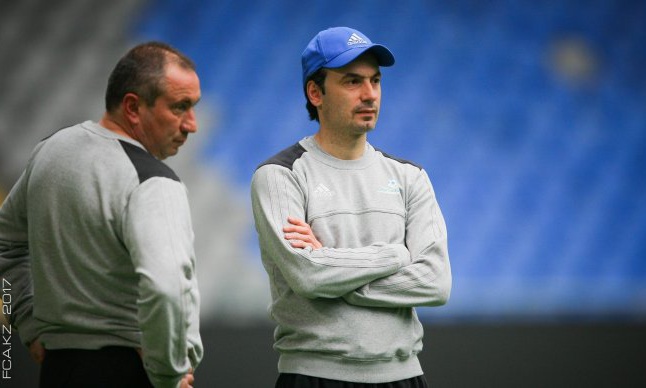 Photo: fca.kz
The Astana football club presented the new head coach of the team Grigory Babayan, reports on its official website.
This post became vacant after Stanimir Stoilov left for the post of head coach of the Kazakhstan national football team. After the appointment, the Bulgarian specialist announced his departure from the capital's club.
Babayan has a coaching category PRO, for a long time worked as an assistant to the head coach in the national team of Kazakhstan, "Astana", "Tsesna" and "Alma-Ata".
As a coach, four times won the championship of Kazakhstan, three times the Cup and the Super Cup of Kazakhstan.
Under the leadership of Stoilov, "Astana" won the championship of Kazakhstan four times in a row, reached the group stage of the Champions League and twice played in the group of the League of Europe, and this season became the first representative of Kazakhstan in the playoffs of the League of Europe.