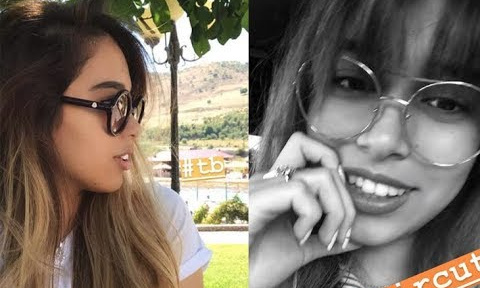 Daughter of Gulnara Karimova; Photo: YouTube
The granddaughter of the first President of Uzbekistan Islam Karimov, Iman Karimova, has warned about deteriorating health condition of her mother Gulnara Karimova, reports Akipress. 
Daughter of Gulnara Karimova, Iman blamed the prison chief of exerting pressure on her mother. "My mother is in danger due to the prison chief with all pressure and conditions she is held do not exist even for the most dangerous criminals", - wrote in her Instragram.
Besides, it should be noted that Gulnara Karimova's attorney said last month his client is held in a severe conditions, her health condition worsened and that she is denied access to medical assistance.
Iman Karimova said since her mother's health condition deteriorated significantly for a month, they were recommended to suspend work made during the last several months to return money. According to her, her mother stops cooperation in return of frozen assents to the Uzbek government by the Swiss authorities.
Besides, earlier the Ministry of Finance of Uzbekistan refuted the information that $ 1,2 billion was transferred to the state from the daughter of former President Islam Karimov Gulnara Karimova.
In addition, as stated by the Uzbek language service of RFE/RL, nine women were released on amnesty from the Zangiota prison on June 28. Gulnara Karimova was reportedly on the list. On July 1, the national news agency of Uzbekistan said six were released from the Zangiota women's prison, where Gulnara Karimova is held. However, the names of the released prisoners have not been publicized yet.