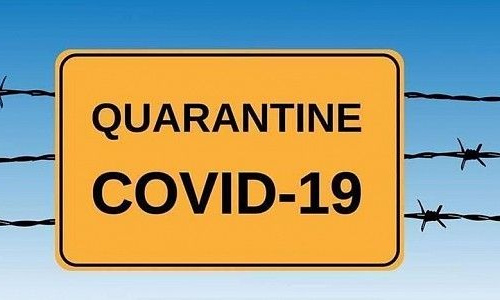 The Kazakh authorities have adopted a plan for the phased removal of quarantine measures from 17 August.
The State Commission at a meeting on August 13 explained this decision by the fact that the re-quarantine in force since July 5 made it possible to stabilize the epidemiological situation and significantly reduce the burden on medical institutions. This was reported by the press service of the Prime Minister of Kazakhstan.
This statement provides a number of figures regarding the coronavirus pandemic in the country. It states that the daily increase in infection has been reduced from four percent to half a percent." The number of recovered has reached 76 percent. And the occupancy of beds is 26 percent.
Bars, cinemas, museums, swimming pools, water parks, and religious sites will remain closed. The ban on holding mass events, exhibitions and forums, the movement of suburban trains remains. In addition, restrictions will remain on weekends.
According to the decision of the State Commission, from 17 August will be allowed to open various shopping centers, chains and covered markets (with "occupancy of no more than 30 percent"); establishments of the sphere of cosmetic services (hairdressing, beauty salons, etc.); fitness centers (without pools and with a 50 percent occupancy); children's correction rooms and educational centers (in groups of no more than five people); on duty groups of kindergartens (no more than 15 people in a group); outdoor attractions.
Outdoor training will also be allowed and public transport will resume.
Re-quarantine was introduced in the country on July 5 amid a worsening epidemiological situation and a surge in the incidence of coronavirus. On July 21, the Minister of Health of Kazakhstan Aleksey Tsoi announced a "tendency towards stabilization of the situation." However, the original two-week restrictions were then extended twice.
Recently, protests by entrepreneurs and employees of the trade, services and entertainment sectors have become more frequent in the country, demanding that they be allowed to resume work. People declare that they are left without means of subsistence and cannot receive the payments promised by the government for those who have lost income in the amount of 42,500 tenge per month, or they say that this money is not enough for life.