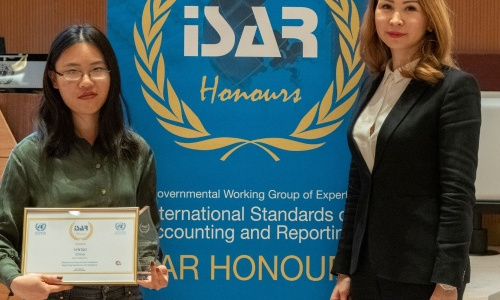 It is reported by the press service of the Ministry of Finance.
"Kazakhstan was first elected chairman of the intergovernmental working group on international financial reporting standards in Geneva. The chairman of the ISAR was the representative of the Ministry of Finance of the Republic of Kazakhstan Arman Bekturova, director of the department of accounting and audit methodology," the statement reads.
It is also reported that the topic of the current 36th ISAR session was the latest developments in the field of accounting and reporting, also emerging problems and solutions.