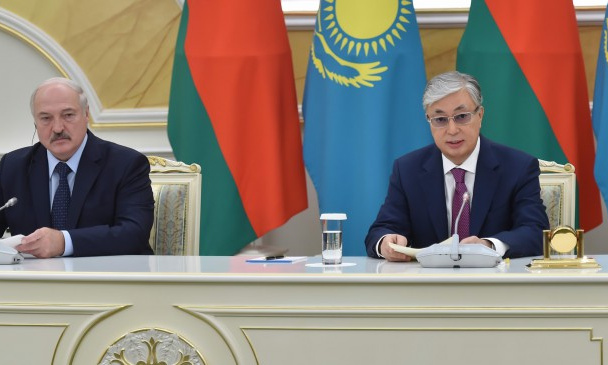 Presidents of Kazakhstan Kassym-Jomart Tokayev and the President of Belarus Alexander Lukashenko held a joint press conference for the media.
Tokayev called Alexander Lukashenko one of the most experienced politicians in the CIS space, recalling that over the past six months he has held an official meeting with him for the third time, and this indicates a mutual desire to deepen and develop cooperation.
The head of state said that following the talks, the parties came to a common opinion on a number of important areas of cooperation, primarily in the trade and economic sphere.
"Last year, the total volume of mutual trade between our countries amounted to 800 million US dollars. This is a good trend, but not enough. I hope that this work will continue in the future", - noted head of state.
Moreover, the President announced the agreement reached to develop a special long-term plan between the governments of the two countries to increase trade and the quantity of goods supplied, and noted the importance of using the capabilities of the Eurasian Economic Union.
Tokayev drew the attention of the briefing to an agreement to strengthen industrial cooperation between Kazakhstan and Belarus.
"Currently, there are about 340 enterprises with the participation of Belarusian capital in Kazakhstan. 8 joint ventures are engaged in the production of large industrial and agricultural equipment", - said Tokayev.