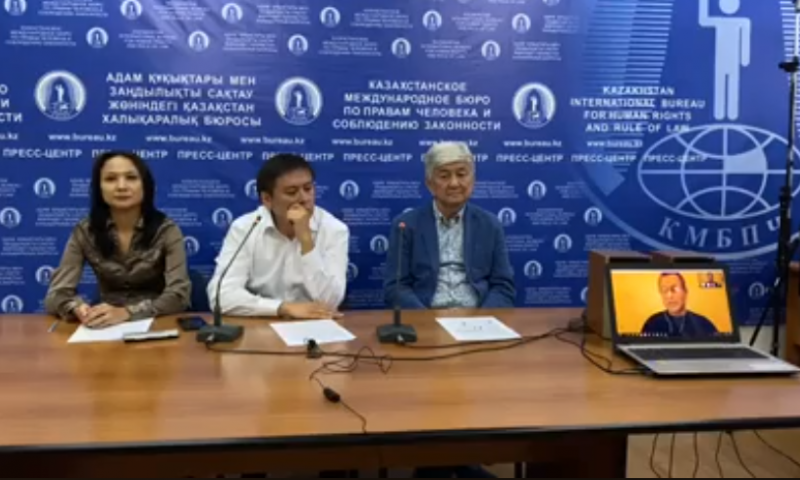 Жаңадан құрылғалы жатқан "Қазақстанның Демократиялық партиясы" туралы Ж.Мамай мен Т.Жүкеев, С.Дувановтардың тұсаукесер жиыны. Алматы. 16 қазан 2019 жыл. Фото: тікелей эфирден скриншорт қиынды
A well-known journalist, activist Zhanbolat Mamai, and lawyer, independent journalist Sergei Duvanov and ex-secretary of the Kazakh Security Council, politician Tolegen Zhukeev announced that a new political party will be set up in Kazakhstan at a press conference in Almaty.
"We want to declare that we will create a new political, democratic party in Kazakhstan. We have not raised this issue yesterday or today. That idea has already existed. Our main goal is to carry out political reform. Access to Political Prisoners and to release Aron Arynbek, Mukhtar Dzhakishev. We think that the state should pay them compensation. We appeal to the Ministry of Justice and do everything legally", - said Zhanbolat Mamai.