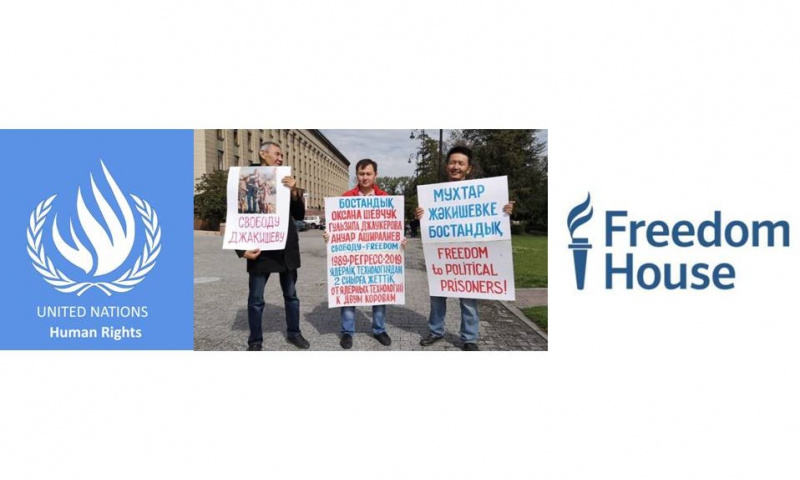 Қазақстандағы "саяси тұтқындарды босату" талабын ел азаматтары мен әлемдік ұйымдар да талап етуде. Көрнекі коллаж. Фото: ашық дереккөздерден
The international organization Freedom House demanded that the Kazakh authorities release Mukhtar Zhakishev.
As stated by Mark Berendt, Europe and Eurasia Program Director,  In 2015, United Nations requested the Kazakh authorities to release Mukhtar Zhakishev. If this time they do not release Mukhtar Zhakishev, authorities of Kazakhstan violate their commitment to protect human rights and the rule of law.
"Through releasing Mukhtar Dzhakishev, the authorities of Kazakhstan must prove that they uphold the international law",  -  noted Berendt.
In addition,  it should be noted that on July 24, the city court in Semey did not satisfy request of Zhakishev for early conditional release. Since then, actions have been demanding to release him in several cities in Kazakhstan.