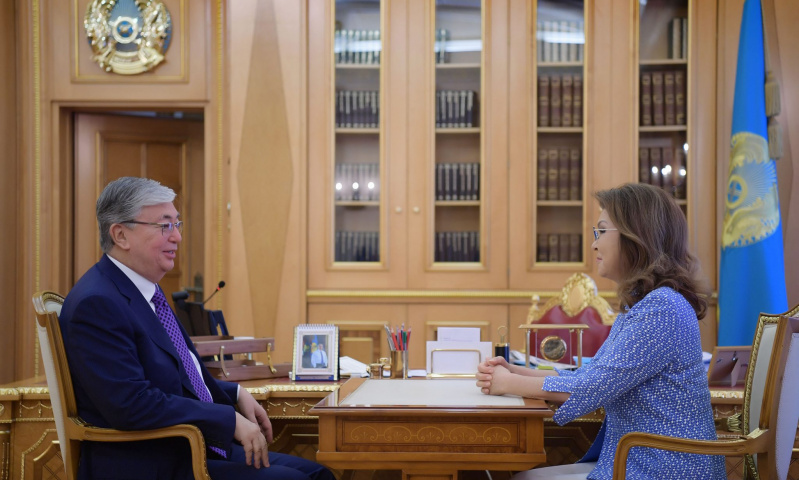 ҚР президенті Қ.Тоқаев пен "президенттікке потенциалды" посттағы Сенат төрағасы Д.Назарбаева. Фото: Ақорда
Dariga Nazarbayeva has been appointed as a Speaker of Senate of Kazakhstan again.
The senators held a secret ballot and the majority of votes supported Dariga Nazarbayeva, who has been nominated by President Kassym-Jomart Tokayev. The elected Senate speaker thanked the deputies for their trust.
In addition,  Dariga Nazarbayeva served as a speaker of the chamber during the last parliamentary session. A new vote was taken because Nazarbayeva was reappointed Senate deputy on August 12.