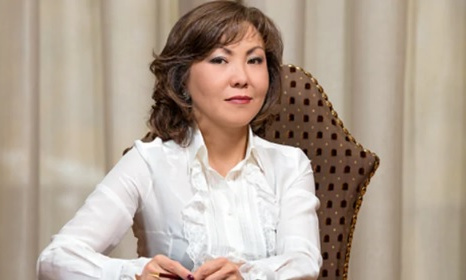 Photo: Nur.kz
The Swiss magazine "Bilan" reported on August 21 that the youngest daughter of the ex-president of Kazakhstan, Nursultan Nazarbayev, Dinara, acquired the famous Château de Bellerive.
The publication names the previous owner of the publication Prince Sadruddin Aga Khan, the uncle of the current leader of the Ismailis of the world, Shah Karim Al Hussaini, Aga Khan IV.
The castle is located in the vicinity of Geneva and inscribed on the National Heritage List of Switzerland. According to a source, Dinara Kulibayeva acquired it for 62 million francs (about $ 63 million).
A Bilan editorial told Radio Ozodi on August 22 that their journalists had indeed published such information. The article, published on the tenth page of the magazine under the heading "Top secret", states that the castle was acquired by Dinara.
Besides, the magazine claims that this is not the first major acquisition of Nazarbayev's daughter in Switzerland. According to them, in 2009 she acquired real estate in Geneva for $ 75 million.
Dinara Kulibayeva herself has not yet reacted to this publication of the Swiss publication.