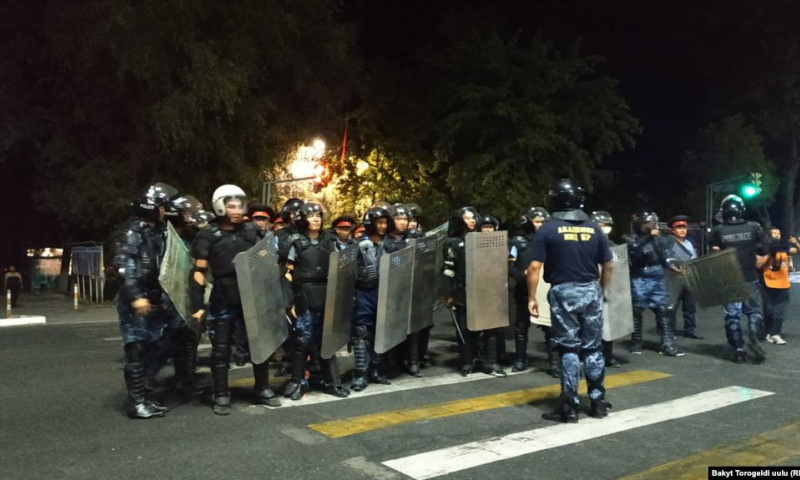 Photo: centralasian.org
In Bishkek, on the night of August 8, police dispersed a rally of supporters of former President of Kyrgyzstan Almazbek Atambayev with flash-bombs and tear gas.
According to local media, the rally participants threw stones at the police and even journalists. Law enforcement officers ousted protesters from the central square and the streets closest to it. Atambayev previously announced an unlimited rally in Bishkek.
On August 8, police detained former President Almazbek Atambaev in his house in the village of Koy-Tash near Bishkek. The detention took place after the storming of his house by special forces. Atambayev surrendered after negotiations. Departures from the village are blocked by his supporters. The supporters of Almazbek Atambayev threw stones at the police officers.
In addition, Atambayev was summoned as a witness in a criminal case on the unlawful release of criminal authority from prison in 2013. Before that, he was deprived of immunity, a criminal case was opened against him on corruption. On August 8, at an extraordinary parliamentary meeting, the current president of the country Sooronbai Jeenbekov stated that Atambayev had received the status of a person charged with a serious crime.