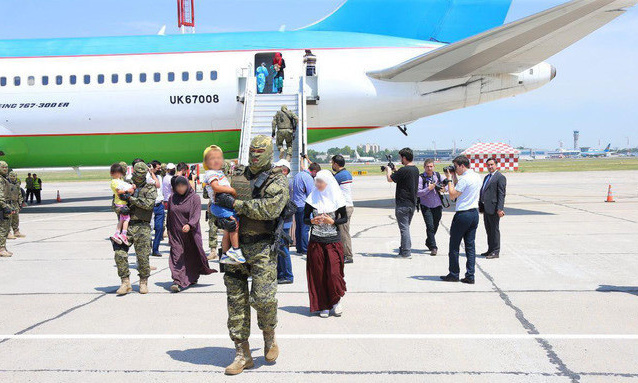 Uzbekistan is preparing for the second operation to return 177 of its citizens from Syria, reports the project of the Institute for War and Peace Reporting Cabar.asia, referring to the information of the Uzbek special services.
According to the State Security Service, "they are in the Al-Khol camp in the Syrian province of Hasek. Their identities are already established. There are 48 women among them, the rest are children, among them there are three orphans. "
Earlier it was reported that on May 30, 156 Uzbek women and children were transported from Syria to Tashkent by a special flight as part of the humanitarian operation "Mehr".
It was reported that the operation was assisted by a number of foreign countries and international organizations, including the Red Cross and UNICEF.