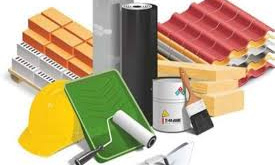 Building materials totaling over 1.2 billion somoni ($ 132.2 million) were produced in Tajikistan in the first half of this year, reports the Ministry of Industry and New Technologies of Tajikistan.
This figure exceeds the indicator of production of building materials for the same period in 2018 by 168.8 million somoni.
During the reporting period, 1.9 million tons of cement, 386.7 thousand pieces of slate, 51.3 million pieces of bricks and other types of building materials were produced in the republic.
In the first six months of this year, Tajikistan exported 745 thousand tons of cement abroad, including 433 thousand tons of cement exported to Uzbekistan, 280 thousand tons to Afghanistan and 31.8 thousand tons exported to Kyrgyzstan. The total amount of cement exports was $ 33.7 million.
The volume of exports of construction materials in the first half of the year amounted to $ 33.9 million, and imports - $ 20.8 million.