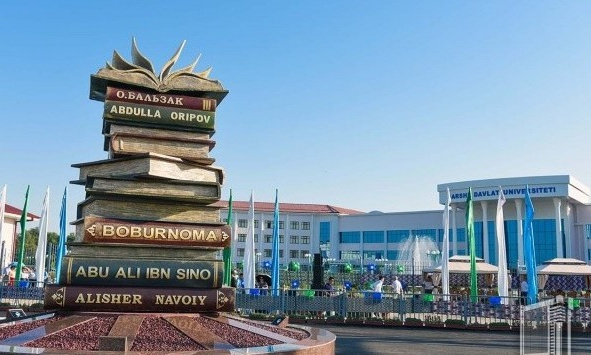 The solemn event dedicated to the opening of the monument to the book, installed opposite Karshi State University, was recently held in Karshi, UzA reported.
The establishment of the monument was a logical continuation of the large-scale work carried out in the country to attract young people to read books.
The monument contains the names of famous thinkers, poets and writers loved by the people - Alisher Navoi, Abu Ali ibn Sino, Zahiriddin Muhammad Babur, Abdullah Aripov, Sharaf Rashidov, also the names of famous representatives of world literature - Balzac, Shakespeare, Pushkin.