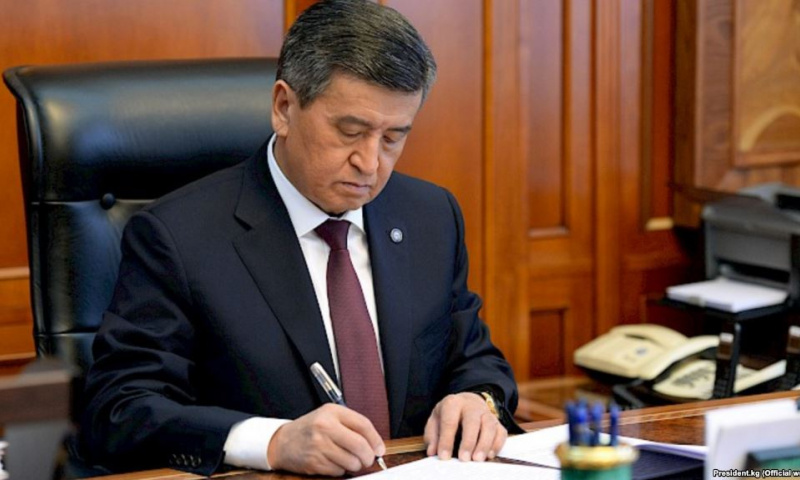 Photo: Parliament.kg
The President of Kyrgyzstan Sooronbai Zheenbekov signed a law that deprived the country's former presidents of immunity, reports the press service of the Kyrgyz President.
The report notes that the law was adopted to bring the rule on the responsibility of presidents in line with the Constitution adopted at the 2010 referendum.
In October 2018, the Constitutional Chamber declared article 12 of the law "On guarantees of the activities of the President of the Kyrgyz Republic" unconstitutional. It prohibits bringing the ex-president to responsibility for crimes committed by him while working as head of state. A lawsuit demanding that the article be declared illegal was filed by the well-known Kyrgyz lawyer and public figure Nurbek Toktakunov to the Constitutional Chamber.
After that, a bill was submitted to parliament on the need to deprive the ex-presidents of immunity. In April, it was approved by the overwhelming majority of deputies. In addition to the abolition of legal immunity, the law was amended, depriving the former head of state of privileges if he remains in big politics and claims for public office.
In addition, it should be noted that in Kyrgyzstan, two politicians have the status of ex-president - Almazbek Atambayev and Roza Otunbayeva. Two other former presidents, Askar Akayev and Kurmanbek Bakiyev, were deprived of this status after the revolutions of 2005 and 2010.