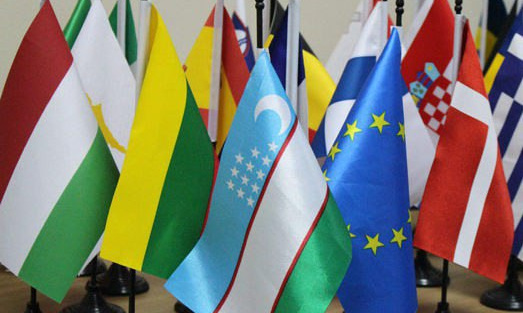 Photo: Uza.uz
A joint discussion meeting on "Europe and Central Asia: ways to cooperation" dedicated to Europe Day was held at Hyatt Regency Tashkent Hotel, reports UzA news agency.
The event, organized by Yuksalish Nationwide Movement in cooperation with Konrad Adenauer Foundation of Germany, was attended by representatives of leading think tanks, academic community, ministries and agencies of Uzbekistan, foreign experts. Issues of introduction of modern achivements of science, innovative ideas and technologies in economic and social spheres of the country, activities of public administration were discussed at the meeting.
International experts noted that President Shavkat Mirziyoyev's visit to Germany in January 2019 serves to strengthen cooperation of Uzbekistan not only with this country, but also with the European Union as a whole.
At the event, international expert Lars Hensel spoke about developing cooperation between Uzbekistan and the European Union within the framework of this strategy, in particular, about achievements in economic, social and security spheres.