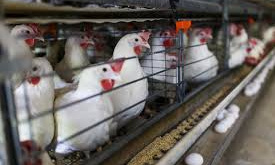 Six new poultry farms are scheduled to be commissioned before the end of this year in Tajikistan,the Ministry of Agriculture of the country.
"New poultry farms are being built in various regions of the republic. Some of them will work in some areas of the Khatlon region," the message reads.
At present, preparatory work is continuing for the commissioning of these enterprises. The ministry also clarified that it is possible that the number of new poultry farms by the end of this year will be more than planned.
The fact is that several entrepreneurs submitted applications for the construction of new poultry farms in the regions of republican subordination and the Sughd region. Some of them will specialize in the production of chicken meat, the rest - in the production of eggs.