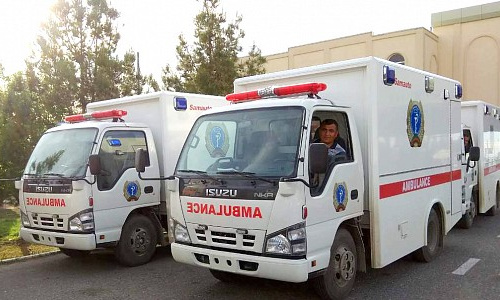 Samarkand Automobile Plant (SamAuto) delivered another batch of equipment to Afghanistan, the company's press service reports.
"From March to May 2019, SamAuto exported 78 car units to Afghanistan," the message reads.
The cooperation between the plant SamAuto and the National Procurement Authority of Afghanistan began in 2018 with the conclusion of the contract for the delivery of 121 ambulances.
"In the new year, the range of equipment supplied was expanded and, in addition to 11 units of ambulances, dump trucks, milk trucks, a crane-manipulator, irrigation and combined irrigation sweepers were also shipped to Afghanistan," the message says.
It is emphasized that 65 units of new equipment after arriving in the territory of Afghanistan were transferred to the operation of the municipality of Kabul, and 2 milk tankers were sent to maintain kindergartens.