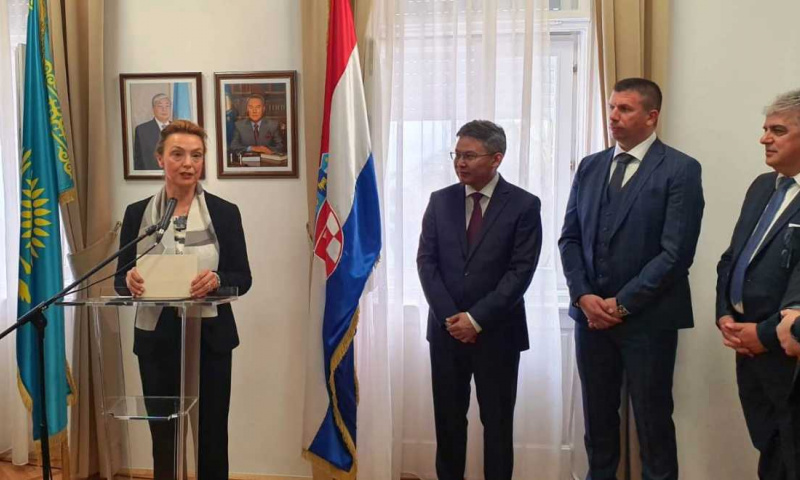 Photo: Mfa.kz
The Consulate of Kazakhstan in Croatia has been opened in Split, reports the press service of Kazakh MFA.
The opening ceremony was attended by the Deputy Prime Minister and Minister of Foreign and European Affairs Marija Pejčinović Burić, Regional Development and EU Funds Minister Gabriela Žalac, representatives of the Split-Dalmatian Mission and Split City Administration.
In addition, Kazakhstan-Croatia trade turnover reached 353 million dollars last year. At the same time, the Minister of Foreign Affairs of Croatia noted that the opening of the consulate of the Republic of Kazakhstan to promote further expansion of trade and economic relations, expansion of exchanges in the field of tourism, education, culture and sport. And Ambassador of Kazakhstan Tolezhan Barlybayev shared Kazakhstan's plans with Marija Pejčinović Burić on behalf of the Kazakh Foreign Ministry.