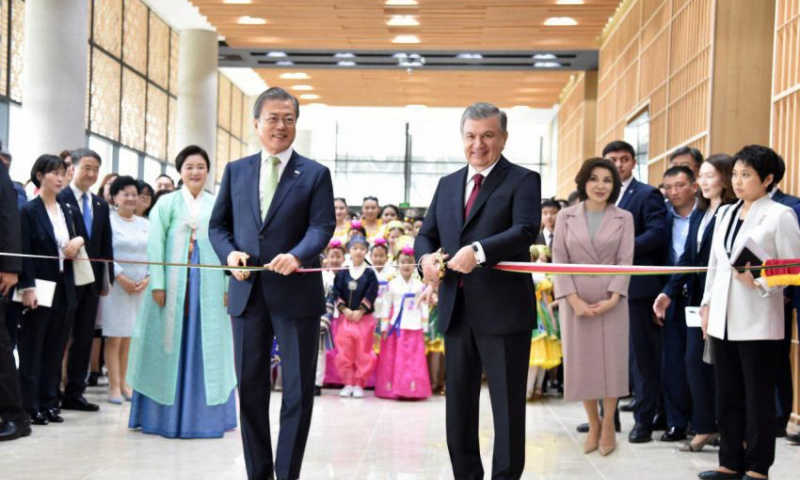 Photo: gov.uz
Korean Culture and Art House opens in Tashkent, Uzbekistan, reports the government of Uzbekistan.
President of Uzbekistan Shavkat Mirziyoyev and President of the Republic of Korea Moon Jae-In opened this palace of friendship and culture at an official ceremony.
"In this magnificent building that has adorned our capital, modern architectural solutions are harmonious with elements of traditional Korean culture. This constitutes a bright confirmation of the robust friendship and the highest-level of relations that have been built between our two countries", - said the head of Uzbekistan.
In his turn, South Korean President noted: "This is a center of friendship and harmony. I think it will become a common home for the Korean diaspora in Uzbekistan, the Koreans working here in this country, and all the citizens of Uzbekistan. The venue will be binding our two fraternal peoples and countries who have much in common".
The house of Korean Culture and Art has incorporated a 478-seat cinema and concert hall, a conference hall, a library, an art gallery, a restaurant, as well as office facilities.
Recall, earlier, it was reported that during the visit to Uzbekistan, South Korean President Moon Jae-in had a meeting with the President of Uzbekistan Shavkat Mirziyoyev.