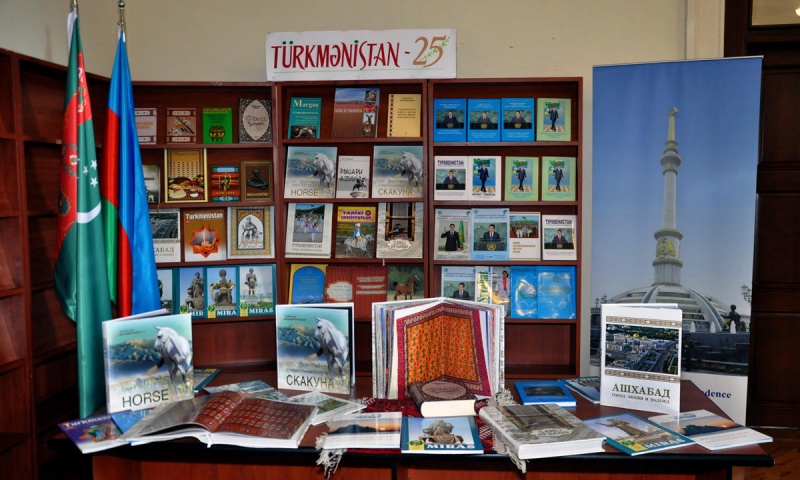 Түркіменстан кітапханасы. фото: Trend.Az
Turkmenistan has tightened control over the sending of books to foreign countries from January 1 of this year. From now, people must get a certificate from National Library of Ashgabat in order to send books to abroad.
Before this, citizens of the country could send  abroad up to four books without special permission. However, now, the service "Turkmenpochta" has started to work on new requirements.
Moreover, getting access from the Turkmen National Library is also complicated. Only 4-5 days after the special expertise will be made. The Turkmen community, which sends mail in just a couple of hours before, is now complaining about this law.
Recall, it should be noted that Kurbankul Berdimukhammedov paid attention to develop libraries in the country in November of the last year. It was also reported that  the head of the Turkmenistan gave a part of the his books to the National Libraries.