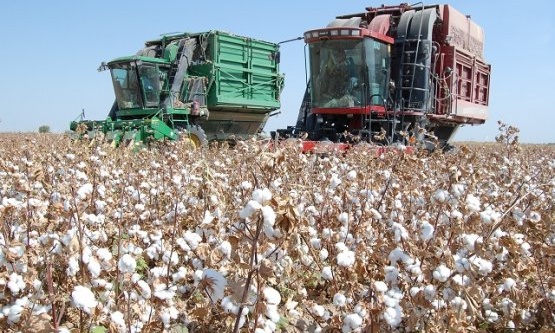 Photo: Sng.today
Iran last year became the largest importer of Uzbek cotton fiber, reports the State Statistics Committee. 
Iran in 2018 imported 57.9 thousand tons of cotton fiber for 115.7 million dollars (in 2015 - 151.5 thousand tons for 24 million dollars).
The second place was taken by China - 37.9 thousand tons (71 million dollars), the third - Bangladesh 9.1 thousand tons (18.5 million dollars).
In total, last year 115.6 thousand tons of cotton fiber were exported in the amount of 222.1 million dollars. At the same time, in 2017, 278.9 thousand tons of cotton fiber were sent abroad for 477.1 million dollars.
An analysis of the trend in the share of cotton fiber in total exports showed a gradual decline. Thus, in January-December 2015, the share of exports of these products amounted to 5.9% of its total volume, while 503.8 thousand tons of raw materials ($ 736.1 million) were exported.
In January-December 2016, 416 thousand tons of fiber were exported for 637.3 million dollars. As a result of January-December 2017, its share in total exports decreased to 3.8%.