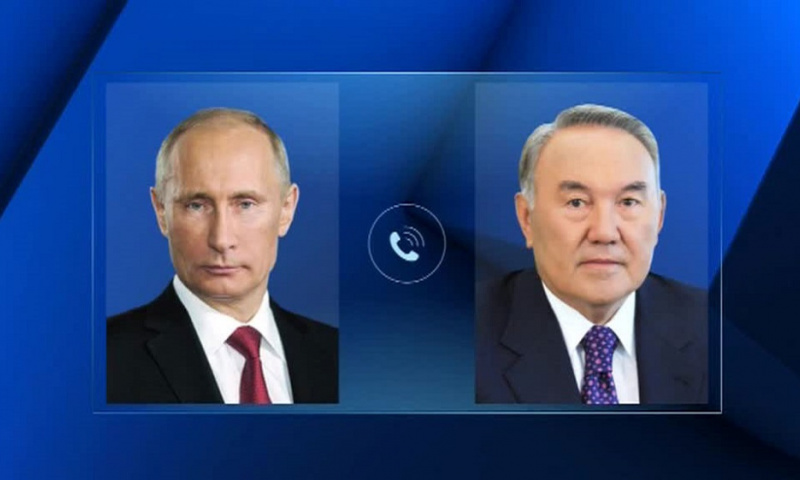 Kazakh President Nursultan Nazarbayev and Russian President Vladimir Putin; Photo: egemen.kz
The President of Kazakhstan Nursultan Nazarbayev and the President of Russia Vladimir Putin talked over the phone, reports press service of Kazakh President.
The heads of state exchanged views on topical issues of bilateral cooperation, as well as the regional and international agenda.
Moreover, the leaders of two coutries reviewed the schedule of upcoming meetings, including the preparations for the upcoming meeting of the Supreme Eurasian Economic Council and the informal summit of the heads of the CIS member states in St. Petersburg.