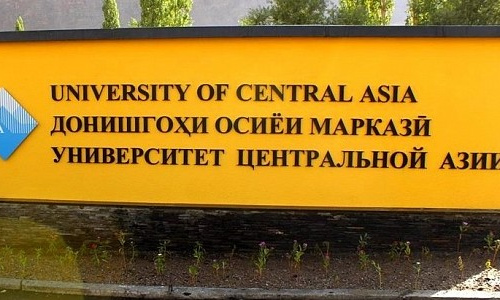 Photo: files.icq.net
The University of Central Asia (UCA), built by the Aga Khan Foundation, opened in Khorog, Tajikistan with the participation of President Emomali Rahmon.
"UCA will be built on 80 hectares in three stages. Today the President opened two buildings of the university, built on an area of ​​15 hectares with educational facilities, a library, a laboratory, a canteen, administrative and residential buildings for teachers and students, "the press service of the Tajik President reports.
The first stage of the construction of the UCA campus in Khorog, for which about $ 100 million was allocated, was completed in October last year, but the official opening was postponed for 2018.
Nowadays, 150 students from Tajikistan, Kyrgyzstan, Kazakhstan, Afghanistan and Pakistan study at this university. Training in the university is conducted in English. UCA students are trained in two specializations - "economics" and "science about land and the environment".
The University of Central Asia was established in 2000. The Memorandum and Charter of this private university were signed by the presidents of Tajikistan, Kyrgyzstan and Kazakhstan and His Highness the Aga Khan, ratified by the parliaments of the three republics and registered with the United Nations.