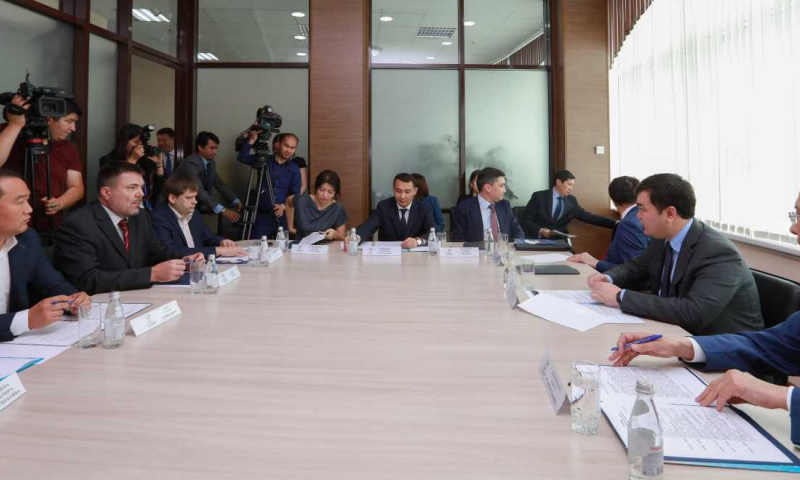 Photo: MFA
The first results of the Project Office "Protecting Business and Investments", established by the Kazakhstan Agency for Civil Service Affairs and Anti-Corruption, were presented, reports the Ministry of Foreign Affairs.
The entity was created in line with the tripartite memorandum between the Agency, Ministry for Investment and Development and Ministry of Foreign Affairs of the Republic of Kazakhstan to combine efforts to raise the investment attractiveness of the country and assist investors if they deal with corruption offenses.
A number of key issues of protection of foreign investors, activities of the Project Office, improvement of the investment climate were presented by Agency Chairman Alik Shpekbayev and Minister for Investment and Development Zhenis Kassymbek.
In his speech, Foreign Minister Kairat Abdrakhmanov emphasized that President Nursultan Nazarbayev set a number of tasks to economize foreign policy, one of the priorities of the Ministry, which continuously helps to attract foreign investment and technology to the Kazakh economy, promoting economic diplomacy.
During the years of independence, Kazakh embassies initiated a number of major projects in the field of industry, construction, engineering, transport, energy, etc.
The Foreign Ministry takes active steps to promote a good investment image abroad, which stimulates effective economic cooperation with foreign investors. The Foreign Minister welcomed the activities of the Project Office and the Investors Service Center, noting the readiness of the Ministry to promote comprehensively their activities.