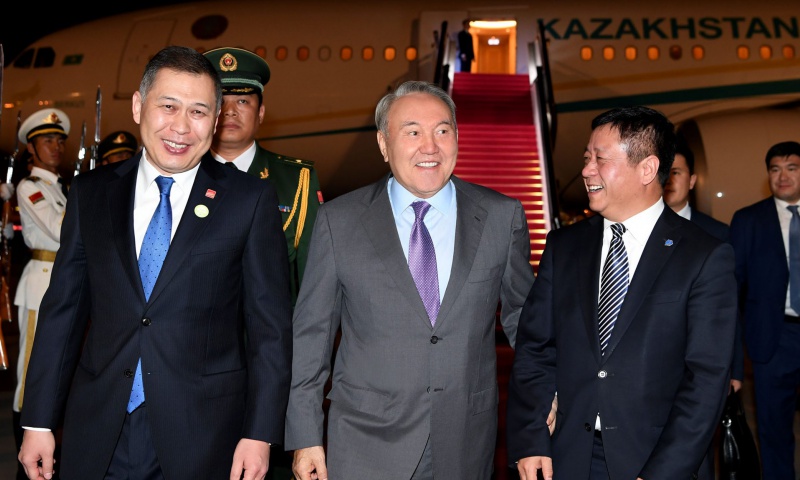 Photo: Akorda
Kazakh President Nursultan Nazarbayev arrived on a state visit to the People's Republic of China, the press service of Akorda reports.
It is reported that the Head of State arrived in Beijing.
"During the visit, it is planned to hold high-level meetings with Chinese President Xi Jinping, Premier of the State Council of China Li Keqiang, Chairman of the Standing Committee of the National People's Congress of China Li Zhanshu, representatives of Kazakhstan and Chinese business circles, the report reads.
The meetings of the two leaders will be held on June 7-8.