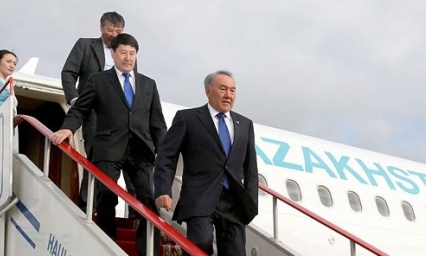 Photo: Kursiv.kz
President of Kazakhstan Nursultan Nazarbayev to visit China this week.
"Within the framework of the state visit, Nursultan Nazarbayev to hold talks with the top leadership of the People's Republic of China, according to which a number of important bilateral documents are expected to be signed," Aidos Ukibay, press secretary of the President of Kazakhstan reported.
After the state visit, the President to take part in the Shanghai Cooperation Organization Summit, which to hold in the Chinese city of Qingdao.