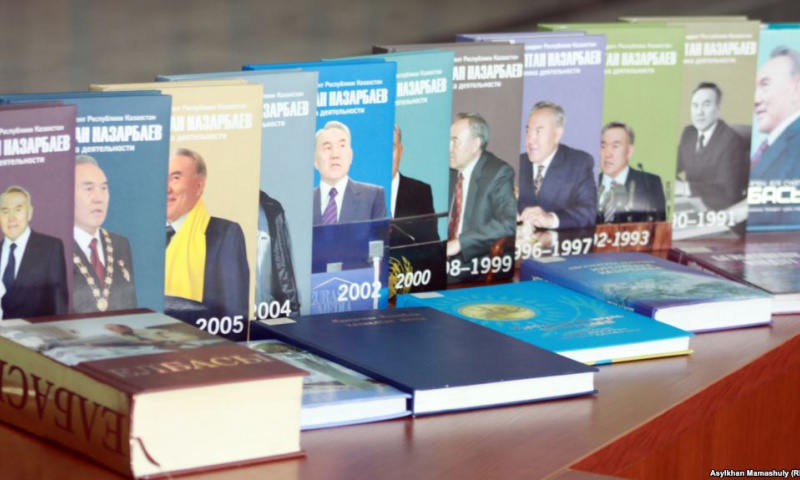 Photo: azattyk
Nursultan Nazarbayev's book will translate into a new version of the Latin script soon, the director of the National Academic Library, Umitkhan Munalbaeva, said.
According to her, the National Library already has programs that for the evening can convert large works to the recently approved version of the Latin script.
"We are ready because we know how to translate a book into Latin alphabet in a certain format. We have a good IT specialist, our young employee who joined the top hundred people of Kazakhstan. It has made a program in which the book can be successfully translated into Latin script, pressing only one button," she said.
She added that the next book will be 'Words of edification' by Abai, which for the sample will be translated into the Latin alphabet.
She recalled that earlier the work of the President "Years and Thoughts" translated into a version of the Latin graphics with apostrophes.
"We already managed to release the book, it was a pilot project - one single book, we tried our program, and we will release the book of the head of state in the new Latin alphabet this evening, now we will reconstruct the program, it will be easy and we will print it. We can do it tomorrow," the library director noted.
Recall, on February 20, President of Kazakhstan Nursultan Nazarbayev signed a decree on amending the Kazakh alphabet, which was approved earlier, based on the Latin script.