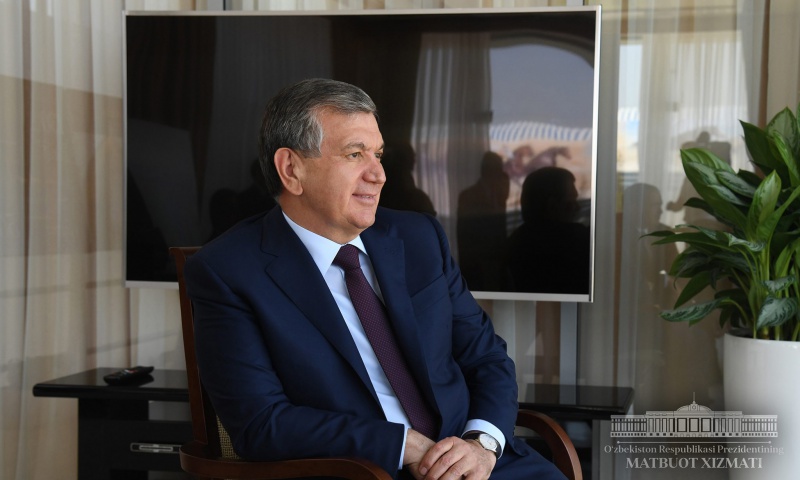 One of the leading economic publications in Turkey, political observers of Derin Ekonomi included the President of Uzbekistan Shavkat Mirziyoyev in the top ten leaders in the world that can significantly influence the situation in their countries and regions, reports Jahon news agency.
 The list includes names of those persons who may make cardinal decisions change the status quo in their countries, and thus exert an active influence on the situation on the international arena, becoming newsmakers of the world media. The Turkish publications wrote that these ten leaders in this rating have not been familiar to the world, however, in 2018 they may make themselves known to everyone.
One of the most significant steps taken by President of Uzbekistan Shavkat Mirziyoyev is the policy of radical improvement of relations with other states, primarily with neighbouring states. It is emphasized that under the new head in Uzbekistan, cardinal decisions aimed at the active promotion of the country on the way to a free market, liberalisation of foreign trade and monetary policy, which increased the attractiveness of the republic for foreign investors were adopted.
According to the opinion of foreign experts, the current processes in the country have not only national but also international significance.
Earlier, after criticism of Uzbek president, 50 employees of the Ministry of Finance were dismissed from their posts.