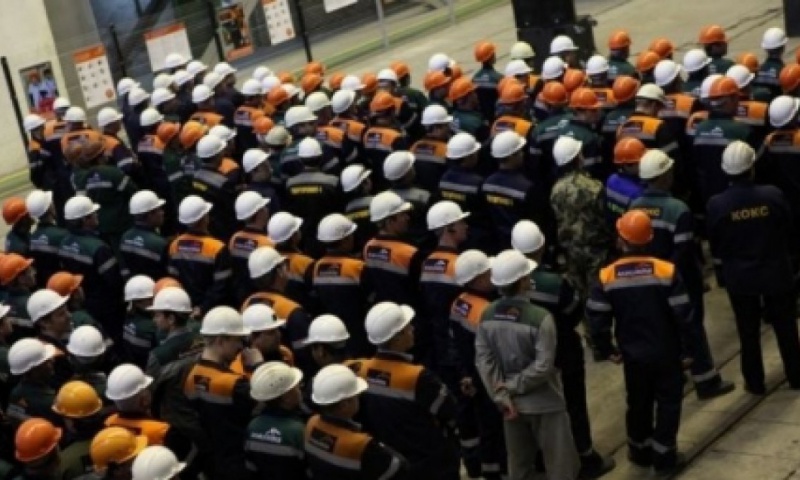 Photo: tengrinews
More than 600 miners of ArcelorMittal Temirtau are staying under the ground, negotiations between miners and representatives are going, and later the results of the talks will be announced, Minister of Labour and Social Protection of the population of Kazakhstan Tamara Duissenova commented on the situation with the miners 'ArcelorMittal Temirtau'.
'Now there are eight mines, 32 representatives of eight mines are making a negotiation with organization representatives. Since nine o'clock they have started and how negotiations will end, we will certainly inform you', the minister told journalists.
According to the Minister, the main requirements of miners 'ArcelorMittal Temirtau' is to increase their wages, and reduction of the pension age of miners to 50 years.
'Nowadays, the salary in the repair and start-up areas is 208 thousand tenge, while in the mines where extraction is going - 326 thousand tenge. Now, it is the main issue, Tamara Duissenova said, referring to the demands put forward by the miners. In addition, the miners demand payment of sick leave to 100 percent, added Tamara Duissenova.
Recall, on December 11, the miners  of ArcelorMittal Temirtau did not rise to the surface after a night shift . According to information published in social networks, the demands of miners' concern raising wages and improving working conditions.