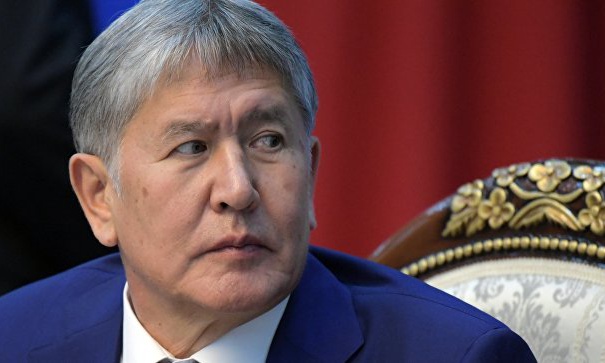 'I knew that Islam Karimov and Nursultan Nazarbayev never forgive me', at the state awards ceremony Kyrgyz President Almazbek Atambayev said.
'Whenever I said anything, I realize that what I am talking. Whenever I did anything, I understood that I was making strong enemies. For example, when I get rid of US military base from Kyrgyzstan, nobody believed that, including the Americans. Perhaps, they would help us and even more. But we offended two neighbouring countries with such great powers  – Russia and China. Maybe, Uncle Sam would help us. However, firstly, we must be friends with our neighbours. Especially, most powerful countries like Russia and China',  he explained.
'Sometimes I had to break down relations. It is not true that I was happy when I understood that Islam Karimov would never forgive me. Also, don't think that I did not know that Nursultan Nazarbayev will never forgive me. If I stayed silent on the rostrum at the United Nations, now the situation in Kyrgyz authority will be different. Because we're the sovereign state," he said.
On November 15, 2017, outgoing President of Kyrgyz Republic Almazbek Atambayev described the President of the Republic of Kazakhstan Nursultan Nazarbayev as an 'aged president'.