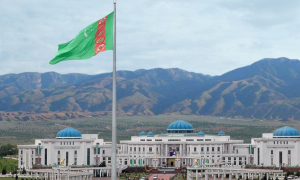 Eritrea, North Korea and Turkmenistan included the top 10 countries with the most severe censorship according to the Committee to Protect Journalists international organization. The list includes Saudi Arabia, China, Vietnam, Iran, Equatorial Guinea, Belarus and Cuba, Akipress reports citing the CPJ.
In the top three countries - Eritrea, North Korea, and Turkmenistan the media serves as a mouthpiece of the state, and any independent journalism is conducted from exile. The few foreign journalists permitted to enter are closely monitored.
Other countries on the list use a combination of blunt tactics like harassment and arbitrary detention as well as sophisticated surveillance and targeted hacking to silence the independent press. Saudi Arabia, China, Vietnam, and Iran are especially adept at practicing these two brands of censorship: jailing and harassing journalists and their families, while also engaging in digital monitoring and censorship of the internet and social media.
The 10 Most Censored Countries list assesses direct and indirect government censorship based on CPJ research, as well as the expertise of the organization's staff. Countries are evaluated based on a series of benchmarks, including absence of and/or restrictions on privately owned or independent media, criminal defamation laws; criminal restrictions on the dissemination of false news, blocking of websites, jamming of foreign broadcasts, blocking of foreign correspondents, surveillance of journalists by authorities, restrictions on journalists' movements and etc.