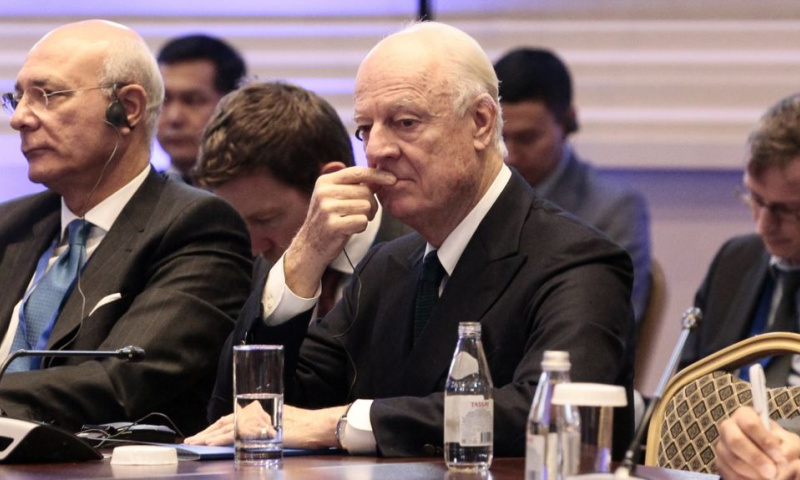 Photo: Centralasian.org
Russia, Turkey and Iran did not make progress in a political settlement of the Syrian conflict during the last round of talks in Astana. This was announced on Thursday by UN special envoy for Syria, Staffan de Mistura, reports Reuters.
He expressed deep regret because the parties failed to agree on the creation of a Syrian constitutional committee.
This structure, together with de Mistura, is called upon to form a draft of the new Constitution of Syria. The advisory body should include 150 guarantors from the government and the opposition. After the formation of the committee , but not earlier,  it is planned to resume negotiations in Geneva under the auspices of the UN.
De Mistura recently announced that he would refuse to further attempts to create a committee if this could not be done before the end of this year.