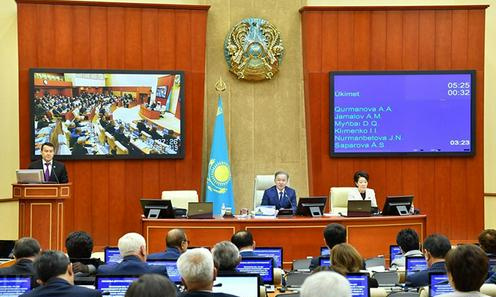 The deputies of the Mazhilis of Kazakhstan supported in the first reading a bill toughening the punishment for rape.
This is a draft law "On Amendments and Additions to Some Legislative Acts of the Republic of Kazakhstan on the Improvement of Criminal and Criminal Procedure Laws".
"Now any violent acts of a sexual nature will be a serious crime, and reconciliation of the parties is impossible", - said Parliament Speaker Nurlan Nygmatulin at a meeting.
He separately noted the toughening of punishment for violence against minors. "Here's a blatant incident in Taraz. The proposed Criminal Code, at the suggestion of the deputies, has already introduced norms that toughen their sentences up to a life term of rapists of minor", - said Nygmatulin.
In addition, it should be noted that in early September, the President of Kazakhstan Kassym-Jomart Tokayev in his message to the people, instructed the government to tighten the punishment for violence, pedophilia and other serious crimes after the resonant cases of rape of a woman in the train by the train employees and violence against a seven-year-old boy in the village of Abay, Turkistan region.