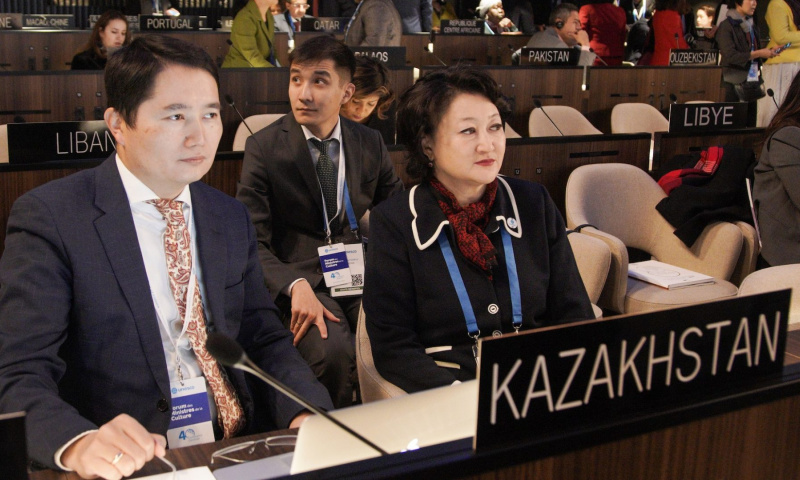 ЮНЕСКО аясында өткен әлем елдерінің мәдениет министрлерінің форумындағы Қазақстан делегациясы. Фото: ҚР МжСМ
Minister of Culture and Sports of Kazakhstan Aktoty Raiymkulova took part at the meeting of Ministers of Culture f the world at the invitation of UNESCO Executive Director Bedere Azulen.
The event was held at the headquarters of the Organization in Paris and was attended by 150 ministers of the world.
The Minister of Culture and Information of the Republic of Kazakhstan, who took part in the session and discussed the most important directions of the country's cultural sphere.
Aktoty Raiymkulova also spoke about the systematic work being carried out in the country to develop tourism, propagandize spiritual values ​​and protect historical monuments in accordance with the UN Concept.
In addition, Aktoty Raiymkulova called on UNESCO member countries to take an active part in the cultural, scientific and educational events on the eve of the 175th anniversary of great Kazakh poet Abai Kunanbayev and the 1150th anniversary of "The Second Teacher" al-Farabi.