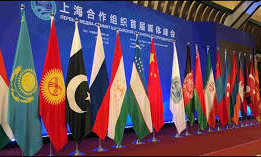 The meeting of the ministers of the SCO member states responsible for foreign economic and foreign trade activities was attended by representatives of India, Kazakhstan, China, Russia, Tajikistan, Kyrgyzstan and Pakistan.
The parties discussed the prospects for international cooperation in the implementation of large-scale projects, mechanisms for simplifying trade procedures, approved the draft revised program for multilateral trade and economic cooperation of the SCO member states and a number of other documents.
Following the meeting, a protocol was signed.