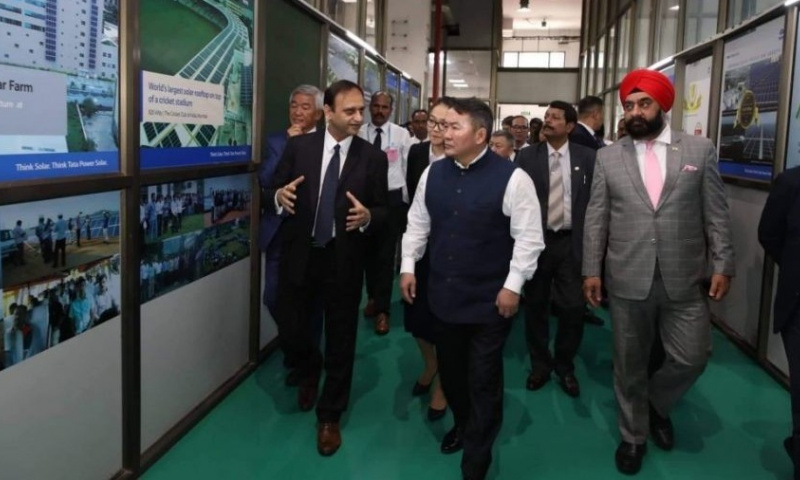 The President of Mongolia H. Battulga visits the Indian companies Tata Paer Solar and Infosis, got acquainted with their activities and exchanged views with company executives, Montsame reports.
Tata Paer Solar operates in the field of renewable energy, while it produces and collects various types of solar panels, is the leading company in India in its segment. As of today, the company has installed renewable energy with a capacity of 2.7 GW in 13 states of its country and provides electricity to over 100 organizations.
In addition, he visited the Infosis technology company, established in 1981 and listed on the New York Stock Exchange, and exchanged views on cooperation and training of Mongolian youth for professional activities in various world technology companies within the framework of the program implemented by this company other countries.