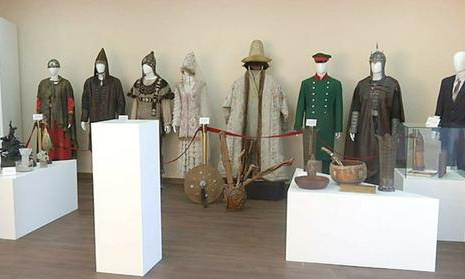 The Museum of Kazakh Cinema named after People's Artist of the USSR Shaken Aimanov, a famous Soviet and Kazakh actor and director of theater and cinema, opened in Almaty on the territory of the Kazakhfilm film studio, Almaty.Tv reports.
The museum will initially have three rooms. The first one exhibited original costumes from the films "Kyz-Zhibek" by Sultan-Akhmet Khozhikov (1970), "Kazakh Khanate" (2016), "Tomiris" (2019) and characters of Kazakh fairy tales.
In the second hall, cinema equipment is presented, with which the first operators of Kazakhfilm worked, original posters and movie posters.
The main exhibit was the recreated cabinet of Shaken Aimanov with collections of his lighters, badges and edged weapons.
The opening of the museum coincided with the 105th anniversary of Shaken Aimanov and the 85th anniversary of Kazakh cinema.