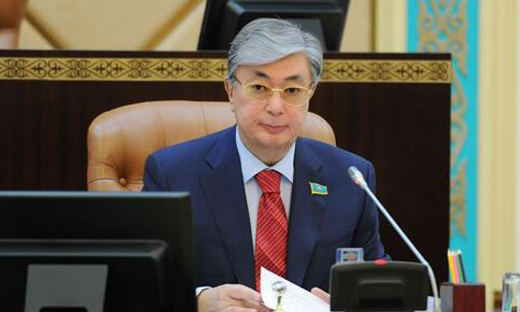 The President of Kazakhstan Kassym-Jomart Tokayev made a speech in Nur-Sultan at a meeting of the "public trust council" created on his initiative. And he noted that inaccurate information was distributed in the society about "55 investment projects" with China, rumors were circulating about the sale of Kazakhstani land to foreigners.
"Rumors come from ill-wishers who skillfully manipulate people's patriotic moods, including using shocking emotional people to achieve certain goals. It should be understood that such manipulation of people is part of geopolitics, the purpose of which is to undermine the unity of the people and destabilize the situation in Kazakhstan",-stressed Tokayev.
However,  he did not specify what kind of "ill-wishers" are in question and which geopolitical players are interested in destabilizing the country.
Besides,  it should be noted that on September 2-3, in Zhanaozen, a group of activists protested against construction of Chinese factories and they asked President Kassym-Jomart Tokayev not to go to China.
In additiin,  the President is expected to pay an official visit to China on September 11-12.