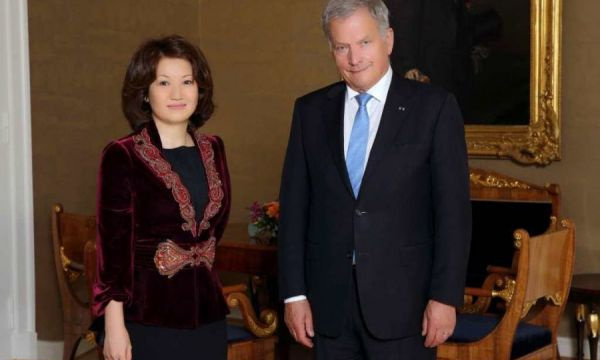 Photo: Akorda.kz
The Ambassador of the Republic of Kazakhstan to Finland Zhanna Sartbaeva presented credentials the President of the Republic of Finland, Sauli Väinämö Niinistö. After completing the solemn part in the presidential palace, Zhanna Sartbaeva had a meeting with the head of Finland.
"She conveyed to the President of Finland a greeting and warm wishes from the President of Kazakhstan, Kassym-Jomart Tokayev, as well as an invitation to visit Kazakhstan. She informed the head of the Finnish state about the political development of our country, measures to diversify the economy, and develop transit and transport potential", - says in the press service of the Ministry.
In his turn, the head of Finland Sauli Väinämö Niinistö emphasized the friendly nature of the relationship between the two countries. He noted the importance of Kazakhstan in the international arena and expressed satisfaction with the emerging trend in the growth of bilateral trade.