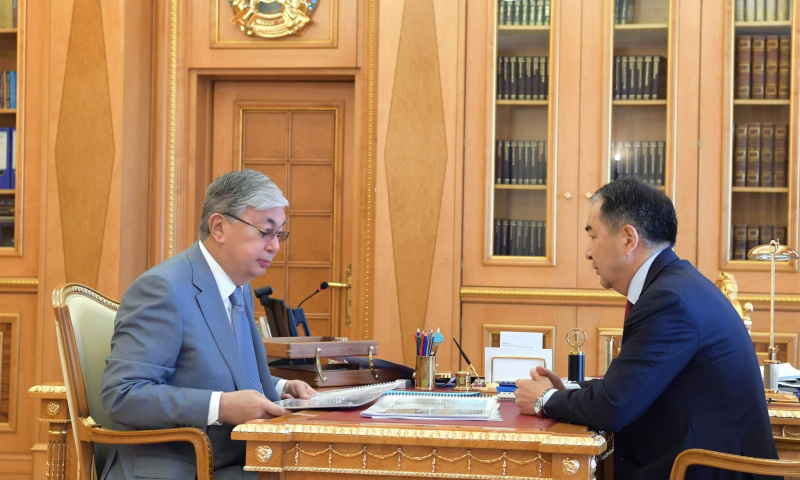 Photo: Akorda.kz
The head of state Kassym-Jomart Tokayev was informed about the socio-economic development of Almaty, the progress in the execution of his instructions given at an expanded government meeting, Akorda reports.
The President of Kazakhstan noted the critical importance of improving the quality of the city's infrastructure, strengthening public safety, developing the transport system, medicine and education.
Following the meeting, Kassym-Jomart Tokayev gave Bakytzhan Sagintayev a number of specific instructions for preparing for the upcoming school year, providing high-quality medical services to the population and solving urgent problems of the city.