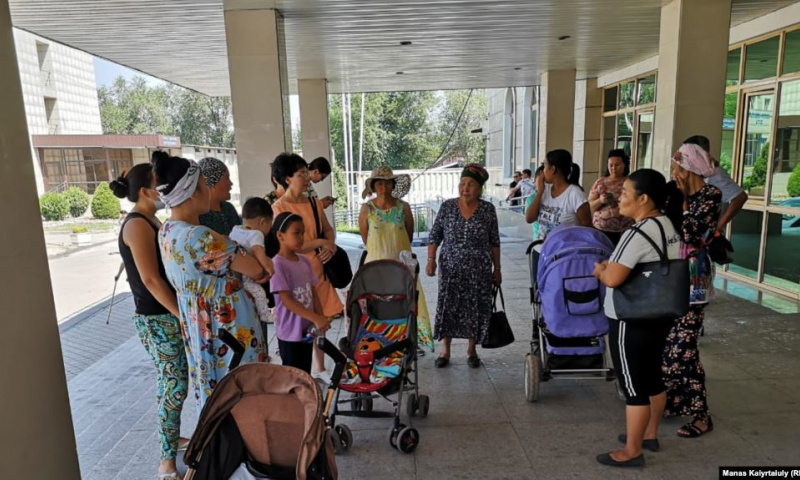 Photo: centralasian.org
On Tuesday, July 16, dozens of mothers of many children and citizens dissatisfied with the housing program came to the building of the mayor office of the Alatau district in Almaty, demanding a meeting with the mayor Shahmerden Ryspaev to resolve the issue of housing and social benefits.
The participants, mostly women, say that they depositedmoney to the bank to purchase housing under the "Nurly Zher" program, but in the past few months they cannot get the keys of the apartments. Others say that they have handed over documents for receiving targeted social assistance (TSA) relying on low-income families, but are not receiving money. Some said that they face difficulties in drawing up an TSA.
Later, mayor Ryspayev, who came out to the gathered people, speaking before them at the entrance to the Akimat, said that payments for targeted social assistance will be listed in the next few days.
Discussion of "personal issues" mayor suggested to continue with him at the office, after which he went into the building. People started to go inside; the akimat's security didn't let the reporters inside, citing management orders.