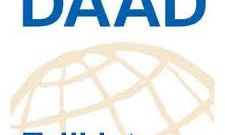 The German Academic Exchange Service (Deutscher Akademischer Austauschdienst - DAAD), which is engaged in the exchange of researchers and students, has closed its information center in Dushanbe.
Cordula Lukassen, spokesman for the DAAD on July 10, Radio Ozodi's written response reported that the decision to close the information center of the German Academic Exchange Service in Dushanbe was made after studying the activities of all service centers in 57 countries.
"The analysis showed that our other centers, including in Central Asia, have a higher status than the information center in Tajikistan. In this regard, the Ministry of Foreign Affairs of Germany, after consulting with the Ministry of Education and Scientific Research of the country, decided to close the DAAD information center in Dushanbe from June 30," said Cordula Lukassen's response.
DAAD is the largest all-German association on the rights of a public organization supporting international academic exchanges. DAAD Information Center was opened in the Tajik capital in 2004. It is reported that over 15 years, more than 700 students and scientists from Tajikistan have studied for free or underwent internships at universities in Germany.