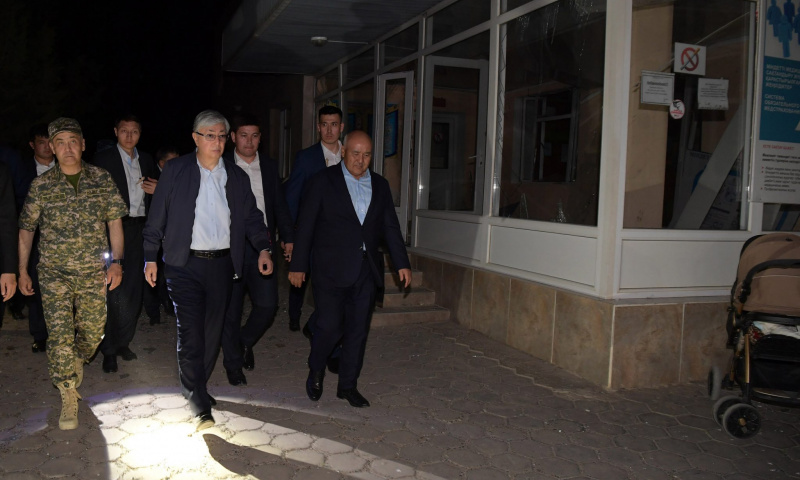 Photo: Akorda.kz
The President of Kazakhstan Kassym-Jomart Tokayev arrived in the city of Arys, Turkistan region, where occurred explosion in one of the military warehouses on June 24, reports Akorda.
Tokayev visited houses and administrative facilities that were mostly affected by explosion. Besides, the head of state then was informed on process of evacuation of residents, elimination of the consequences of fire outbreak.
The President thanked the law enforcement officers, local authorities, the Ministry of Defense and soldiers for their work. "A lot of work has been done within one day", - noted Tokayev.
In addition, the President visited the regional hospital, where fire-affected residents are getting treatment. Tokayev was informed about their condition and ordered the relevant bodied to organize a medical aid at the explosion site.
Recall, at 09:20 on June 24, the fire service control panel received a message about an explosion in a warehouse, followed by a fire on the territory of a military unit of the city of Arys, Turkistan region. According to the latest information, two people died as a result of explosion. Earlier, it was reported 23 people injured in the explosion in Arys.