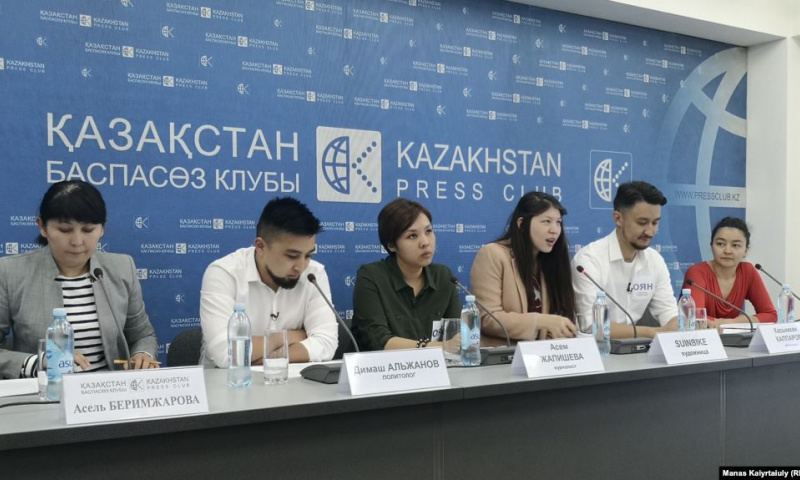 Almaty activists have created the "Oyan, Qazaqstan" (Wake up, Kazakhstan) movement.
On June 5, Almaty activists announced the creation of the "Oyan, Qazaqstan" movement. According to activists, the movement was created after the arrest of Beybarys Tolymbekov and Asiya Tolesova, who posted a poster on Al-Farabi Avenue in Almaty during the marathon, "You can't escape the truth".
The activists also announced their civil declarations consisting of nine parts prepared by the movement. There are initiatives such as reform of the electoral system and transition to parliamentary rule.
"We do not cooperate with any existing political party or movement both in Kazakhstan and abroad. This movement is not a political party. We are not going to come to power. We set a goal: to create democratic institutions, to promote an open political process, to fight for the civil and political rights of every citizen, that is, we are fighting for the social and political space in which we want to live, which must comply with fundamental human rights and allow every citizen to participate in affairs states", - said one of the organizers movement Dimash Alzhanov.
Earlier, an actor Anuar Nurpeisov, and a group of young activists as Asiya Tolesova, started their social challenge "I Woke up". It has been distributed among the social networks and actively discussed in society.