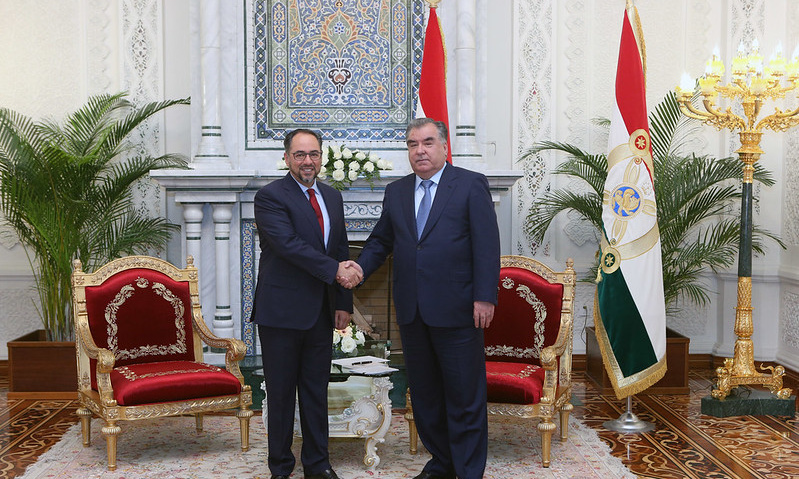 Photo: Asia plus
Tajik President received Afghan Foreign Minister Salahuddin Rabbani, who arrived in Dushanbe for participation in the High-Level International Conference on "International and Regional Cooperation on Countering Terrorism and its Financing through Illicit Drug Trafficking and Organized Crime", reports Asia Plus.
According to the Tajik president's official website, Rahmon noted that regular meetings allow determining new effective ways to expand bilateral and multilateral cooperation.
Both sides reportedly pointed out the significance of sharing similar stances on the issues related to providing security and combating global threats such as terrorism, radicalism, organized transnational crime and drug trafficking.
In the course of the talks, Rahmon and Rabbani also exchanged views on political, economic and educational cooperation between Tajikistan and Afghanistan.
Rahmon reportedly noted that Tajikistan has opportunities to train personnel for Afghanistan's agrarian, energy, construction and transportation sectors on preferential terms.