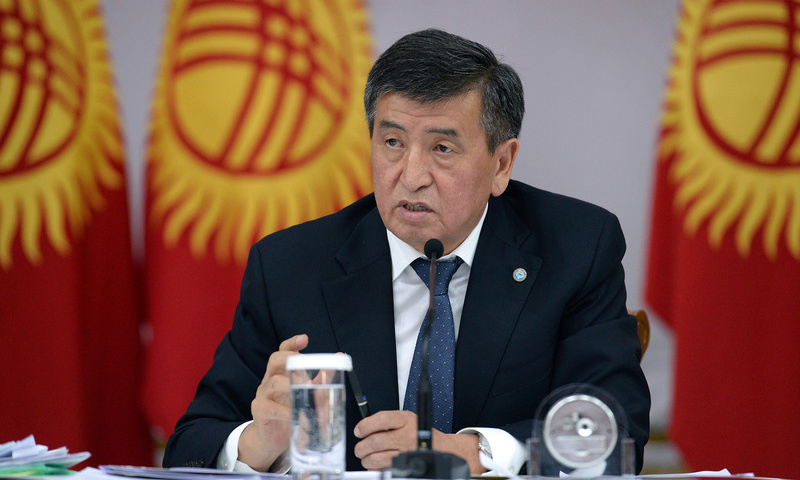 The President of Kyrgyzstan Sooronbai Jeenbekov; Photo: tazabek.kg
President of Kyrgyzstan Sooronbai Jeenbekov promised that uranium would not be mined in Kyrgyzstan. He stated this at a meeting with the judges of the Constitutional Chamber, reports 24kg.
"We must transfer to the next generation a unified society, a law-governed state. We have to preserve clean, green nature. Taking this opportunity, I want to say that the issue of uranium mining in Kyzyl-Ompol area of ​​Issyk-Kul region is acutely discussed in society. Our citizens are concerned about this. I repeat once again — uranium will not be mined in Kyzyl-Ompol", - said the President of Kyrgyzstan.
Recall, it should be noted that YurAsia Company was going to develop Tash-Bulak field of Kyzyl-Ompol group of uranium-thorianite placers. It was planned to process it at the Kara-Balta Mining Plant. However, Kyrgyzstanis are categorically against the project. Protests against the development of the field took place in Bishkek and Balykchy.
The company's license for exploration of the deposit was temporarily suspended. Deputies of the Parliament have instructed the government to ban the prospecting, exploration and development of uranium deposits in Kyrgyzstan.