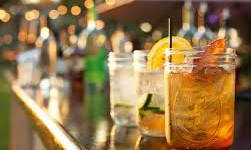 The Government of Tajikistan and Avesto Group LLC on the eve of an agreement on the construction and operation in the city of Dushanbe, an enterprise for the production of soft drinks and spirits "Siyoma".
"The project will be implemented in two phases, and the total investment in the project will be $ 10 million," the State Committee on Investments and State Property Management of Tajikistan reports.
Avesto Group will finance the feasibility study and design, construction of the enterprise, the purchase of industrial equipment and technology, the construction of the necessary infrastructure.
The term of the project from the date of its approval by the parliament of the country is 10 years.