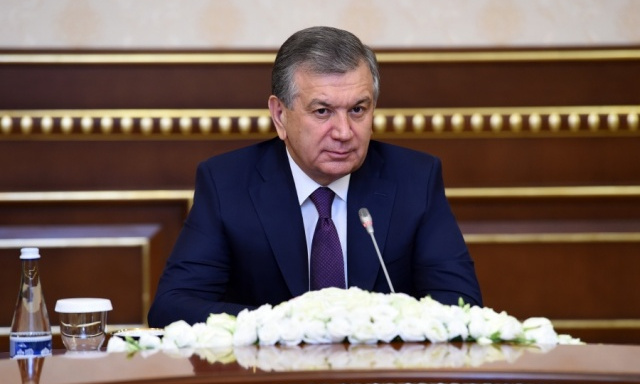 Photo: darakchi.uz
President of the Republic of Uzbekistan Shavkat Mirziyoyev has received today the Special Representative of the United States of America for Afghanistan Reconciliation Zalmay Khalilzad, reports Uzbek government.
During the conversation, topical issues in furthering the Uzbek-American relations as well as in the international and regional agenda were examined. The current state and prospects of cooperation between the two countries to address the situation in Afghanistan underwent assessment.
According to the head of Uzbekistan, Uzbekistan attaches great significance to the advancement of traditionally good-neighborly relations with Afghanistan, stands for the soonest establishment of peace, provision for stability and practical contribution to the economic recovery of that country.
Uzbekistan's President noted the need for the effective coordination of efforts of the international community in helping to launch the peaceful political process in Afghanistan, with the Afghans taking the lead.
Zalmay Khalilzad expressed deep gratitude to the head of Uzbekistan for the warm welcome and conveyed the greetings of the President of the United States of America Donald Trump and Secretary of State Michael Pompeo.
Also, the American diplomat said that Uzbekistan's policy to provide comprehensive assistance to the Afghan people, including through the promotion of important social and infrastructure projects, deserves appreciation.